EXTRUSION
Astro Shapes' broad extrusion capabilities provide our customers with cutting edge shapes and aerodynamic designs.
Astro Shapes' commitment to quality includes maintaining its state-of-the-art equipment to handle the most demanding extrusion requirements. With our full range of 6 computerized extrusion presses, from 1400 ton to 2500 ton, Astro can produce the most intricate shapes for any market. By utilizing our capabilities and billets with diameters of 6, 7, and 8 inches, Astro can maintain level loading of production schedules to ensure that our customers' delivery requirements are met.
• Alloys 6063, 6005A, 6061, and 6000 series equivalents available.
These alloys, when combined with T4, T5, T6, T61, and T52 tempers, ensure consistent physical properties along with the finest surface quality available in the industry.
Astro utilizes both Prime and Prime Equivalent billets to support LEEDS requirements. (For additional information on the LEEDS Program, please visit www.esgbc.org.)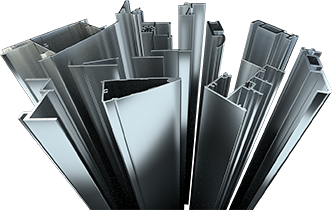 Finishing
Superior quality is our single-minded purpose behind the paint finish that Astro provides.
Thermal
For the building and construction market, your extrusions take on added value when they are thermally efficient.
Fabrication
Your partner from design to delivery, our designers and engineers work with you from concept to final product.
Operations Management
Guaranteed capacity when you need it! Astro Shapes has the industry's best on-time delivery performance!
Packaging
Astro's material handling, packaging system and returnable shipping rack are the best in the business.