ABOUT US
At Astro Shapes, our mission is to manufacture superior, custom-finished aluminum extrusions.
Founded in Struthers, Ohio in 1971, quality and service have long been the hallmark of Astro Shapes. Our very first extrusion was produced on a 1000 ton Lombard 5-in. press. In the years since, Astro Shapes has grown into a 450,000-square-foot powerhouse that produces 145 million pounds of extrusions annually.
Although Astro Shapes is now a well-respected regional aluminum extrusion manufacturer, we are always looking to give back to our home.
Our late president, Bob Cene, Sr., was known for his great love of baseball and helping young players to pursue their dreams. In 1994, he built a baseball complex in the abandoned lot of a Coke manufacturing plant behind our facilities. Nearly 25 years later, Bob Cene Park hosts high school and college programs in the area, with an emphasis on developing young talent to perform in more challenging leagues.
"Give our youth a bat, a ball, and a place to play and they will never go astray." – Bob Cene, Sr.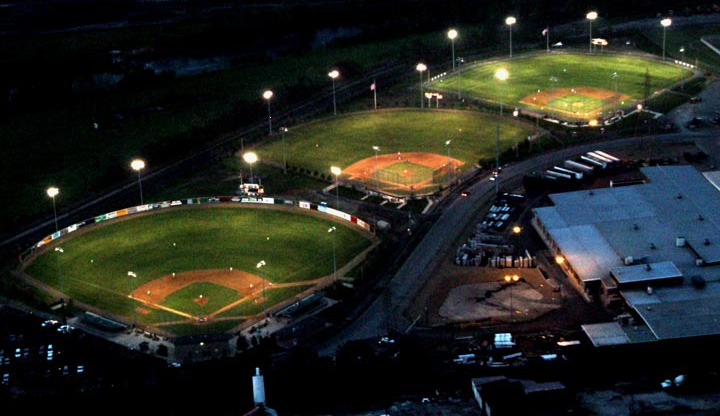 Our mission is to manufacture custom-finished aluminum extrusions for markets that demand excellence in quality and service. We work tirelessly to be a recognized industry leader – through employee empowerment and continuous process improvement.
Our organization is committed from top to bottom to quality, service, innovation, flexibility, and teamwork. We recognize that our employees are the source of our strength and the key to our continuous and profitable growth.
Lastly, we always work with great concern for safety, economy, and our environment.
"We believe in leading by example through our Astro family, our community, and our expertise. Excellence is our culture."
– Paul Cene, President, Astro Shapes